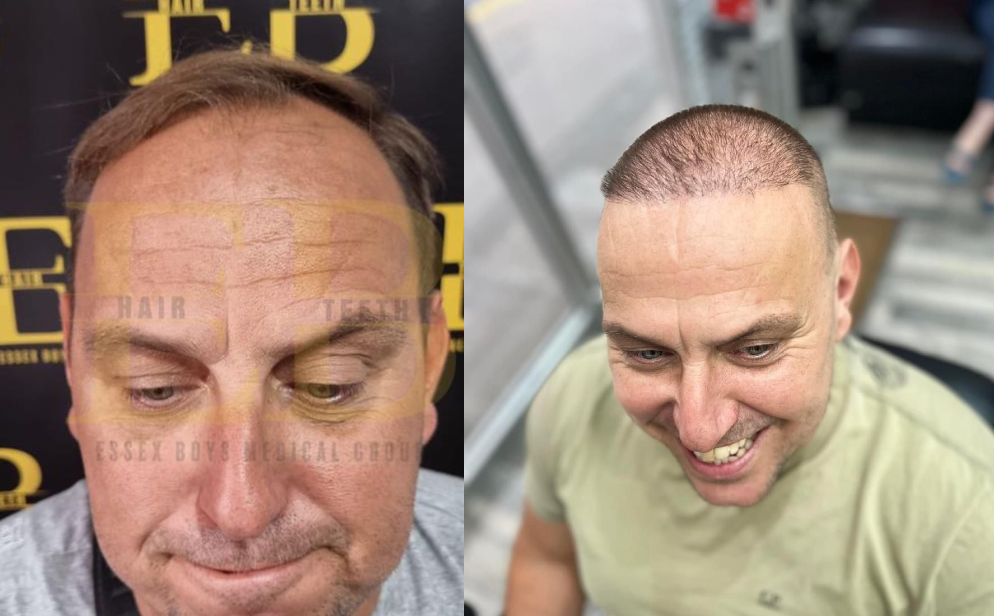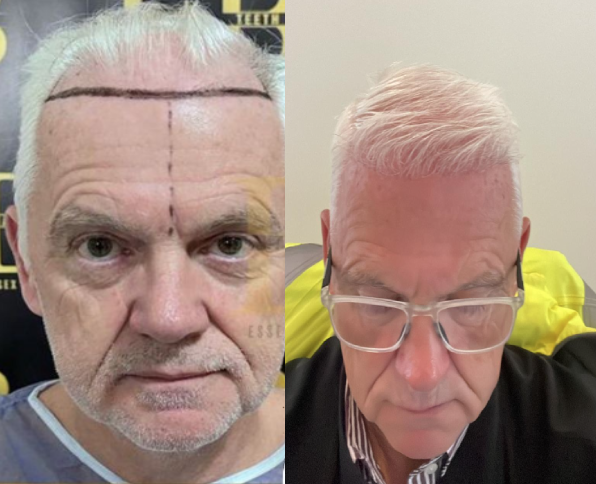 Hair Transplant
Treatment
Hair loss is accepted as a major issue affecting a large percentage of the population. Although there are various reasons contributing to hair loss, the most prominent cause is still androgenetic alopecia which is a hereditary condition associated with androgen sensitivity. While available non-surgical treatments may help the deceleration of hair loss to a certain extent, endless progressions on surgical hair restoration have turned hair transplantation into almost an impeccable safe and effective method for affected patients.
Hair transplantation is a consistently evolving type of procedure, providing solutions for patients struggling with androgenetic alopecia as well as hair loss resulting from other sources such as trauma or inflammatory hair disorders.
The natural looking results acquired from hair transplant operations are acting as encouraging factors, and each passing day, more and more men and women are opting for hair restoration.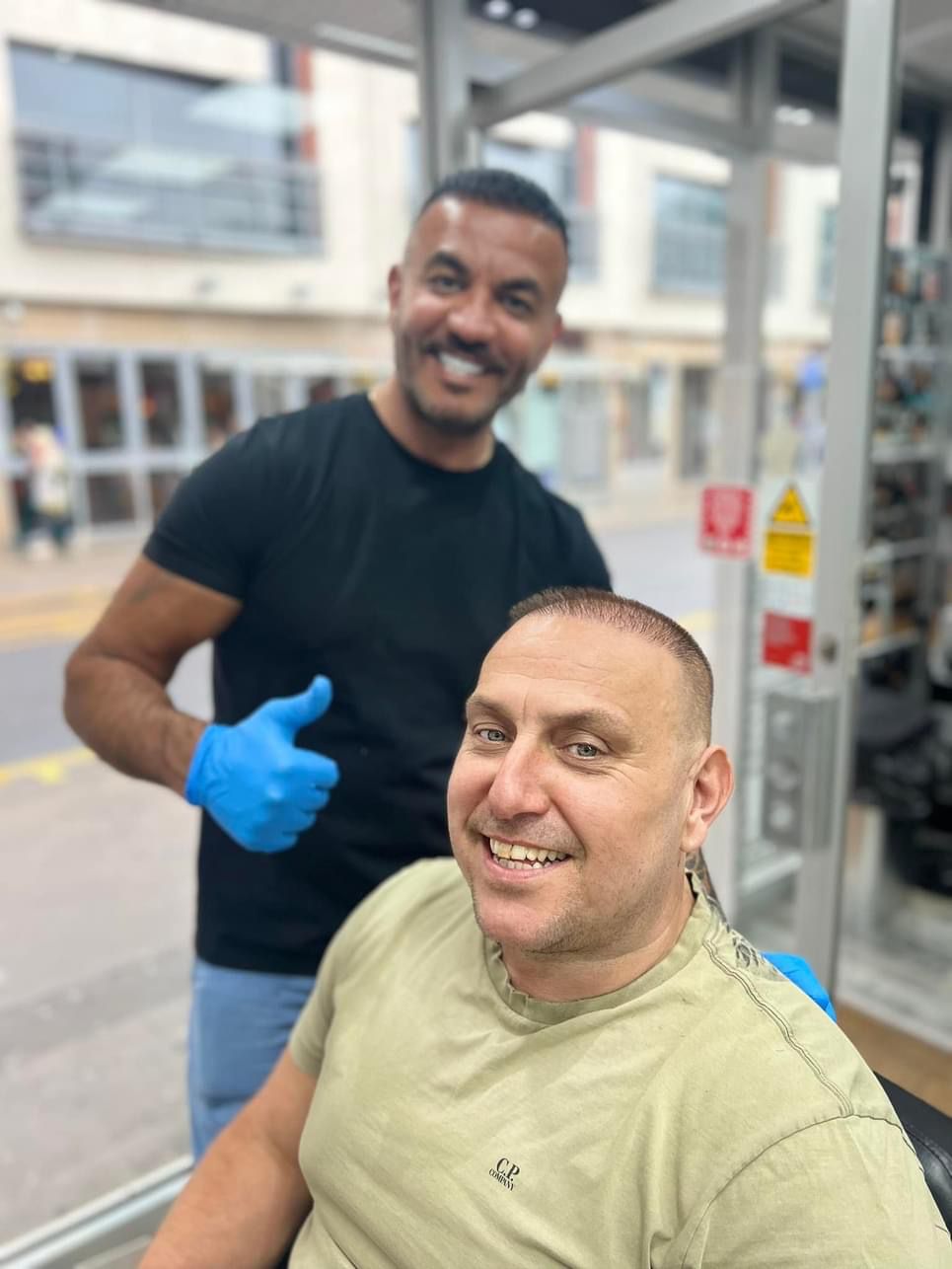 Why have a hair transplant?
Desiring for a quick and effective solution is totally understandable, but a decision like undergoing a hair restoration surgery should not be made hastily. Before making an appointment, you should carefully consider following factors:
If your hair loss is still at initial stages, before going for a surgery, you may opt for non-surgical treatment options. Hair transplant operations are mostly recommended for patients with moderate or severe hair loss.
If your hair loss has become visible to your eye only for a couple days ago, instead of searching for surgical options, you should stay calm and consider what you can do to alleviate the early symptoms.
There are several treatment methods available for hair loss except surgical interventions, such as medications, light therapies etc. You should collect all sorts of information and discuss those with your doctor in order to create a plan of action.
If your hair loss has reached an unbearable state, you may consider about permanent solutions which will relieve your discomfort for good and all. In comparison with medication therapies, hair transplant surgeries provide permanent results, because the hormone, DHT, which causes hair follicles to shrink, does not affect the newly transplanted hair grafts even years after the operation.
Another necessary condition of hair transplant is that you should lose sufficient amount of hair, since the hair loss, especially androgenetic alopecia, will continue for years. The most reasonable approach is waiting for several years after you have first noticed your hair loss, and then getting to action.
Patience is an essential requirement of hair restoration procedures considering the necessary amount of time for the new hairs to become visible. Being an expected result of the operation, the newly transplanted hairs usually fall out a few weeks following the surgery, and typically they start to regrow in about three to four months.
The planning of the hairline is one of the most crucial steps in hair transplantation. The hairline is the most visible landmark of a person's face, and the quality of the hairline is usually regarded as an indication of a surgeon's experience and proficiency. When designing a hairline, shape of patient's face is analyzed, and the planning of the hairline is made accordingly. Also, the patient's desires and wishes should also be considered as a determinant factor of a hairline designing period.
Just before the surgery is started, the hair in the donor area are trimmed so that the grafts can be easily accessed, and it is given local anesthesia.
In strip harvesting, known as FUT, healthy hair follicles on stripped tissues are transplanted in to the balding areas, and in follicular unit extraction, FUE, follicular units are harvested from the donor site and directly implanted to the recipient area using a punch of 1 mm. When grafts are removed, simultaneously injecting small amounts of saline solution into the scalp will be helpful to maintain proper skin strength, and the harvested donor strips are immediately immersed in chilled normal saline. Incisions resulted from strip-harvesting are close with sutures or staples, and the healing process proceeds without complications. The stitches are usually concealed with the surrounding hair.
As soon as the follicular grafts are ready to use, razor blades or needles of 1 mm in width and 5–6 mm in length are prepared, in order to use while making incisions in the recipient area. While making slits in the recipient site, it is very important to align with the direction of the existing hair in that region so that the hairline can have a natural look.
Next, the hair grafts are delicately and strategically implanted in each cut one by one, depending on the number of the hairs within each follicle. The grafts are placed into the recipient slits with the help of a fine-angled forceps, or a Choi pen in case of a DHI procedure. While inserting the hair follicles, a steady pressure is applied to ensure that the grafts are attuned with the surrounding skin. Burying the grafts beneath the level of the skin must also be avoided because it can result with a spotty look and also lead to occurrence of epidermal cysts. Grafting sessions can last up to five to six hours, and 2000 to 3000 follicular unit grafts can be transplanted.
After the implantation session is complete, the scalp will be cleansed and covered with gauze. While some doctors require wearing pressure bandages for a day or two, some others allow their patients to recover without bandages.